Commercial Services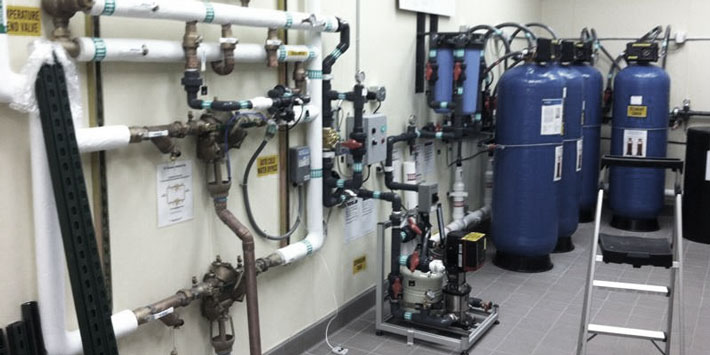 Witch City Plumbing provides comprehensive commercial plumbing services in Salem and throughout the North Shore of Massachusetts. The licensed journeyman plumbers we employ are confident in their skills and know how to deal with any commercial plumbing issue that may arise.
Commercial Plumber in the Salem and North Shore Area
For many years Witch City Plumbing has installed and serviced the plumbing systems of commercial businesses ranging from individual retail stores to entire office buildings. All of our journeyman plumbers are highly experienced in their plumbing expertise and continue to keep up with industry best practices as the field of plumbing evolves. For superior commercial plumbing contractors, give Witch City Plumbing a call!
COMMERCIAL PLUMBING SERVICES WE OFFER
We offer a wide range of commercial plumbing services including:
Camera Pipe Inspection:
This is one of our most frequently used services. It is both used to check for problems and to make sure problems are resolved.
Plumbing System Inspection:
Your plumbing system is large and complicated. Overtime it requires maintenance and our plumbing system inspection can identify potential issues or inform whether or not repairs are needed.
Plumbing Repairs:
Whatever commercial plumbing repair needs you may have, Witch City Plumbing has got you covered.
Drain Cleaning:
We clean all drains including kitchen, bathroom, garage and outdoor drains.
Plumbing Fixture Replacement:
Sometimes plumbing fixtures need to be replaced and the licensed journeyman plumbers on staff have the experience to do it quickly and efficiently.
Plumbing Remodeling:
We enjoy plumbing remodels and look forward to helping you make your vision a reality.
New Construction Plumbing Services:
Witch City Plumbing performs new construction plumbing services and we are well versed in working with other contractors to get the job done.
Water Heater Installation and Repair:
Reliable water temperature is crucial for your commercial building. If you encounter a water heater issue, we will help you find a solution.
Plumbing Re-Piping:
This tends to be one of the more extensive plumbing jobs, however our professional plumbers are detailed and thorough, ensuring your plumbing system will get the upgrade it needs.
ADA Compliant Plumbing:
If your plumbing is not compliant with the Americans with Disabilities Act guidelines, we can help.  We will work on ensuring your plumbing fixtures are in compliance with ADA height and distance regulations.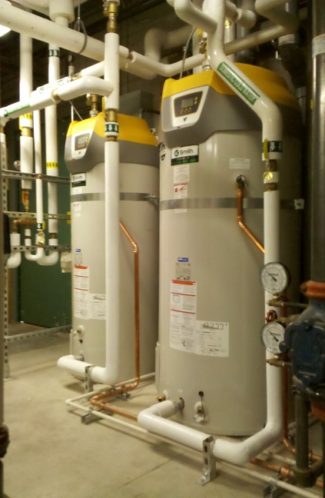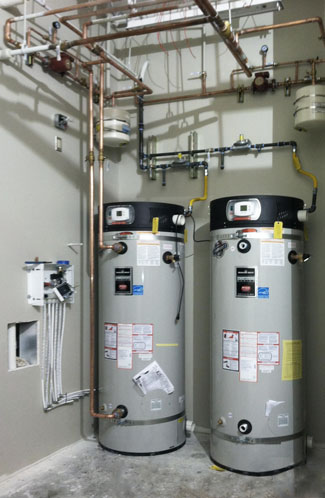 WITCH CITY PLUMBING: SALEM PLUMBERS
Witch City Plumbing enjoys working with commercial businesses in Salem MA and MA North Shore to address their commercial plumbing needs. We know how to be discreet during business hours so business is not disrupted. Contact us directly for more information!